Hello!!
I hope you all had a lovely long weekend! We had a quiet one here, which was good because I had a bit of knitting I needed to catch up on. I finished the bunny Hop up above for the Itty-Bitty Group's Easter swap. I named her Beatrice. Her sweater is more purple-ish than the picture is showing so that's why I thought she looked like a girl. I think she turned out quite cute and I really hope my swap partner likes her too.
I also started a Dotted Chicken, which was what I shared a picture of yesterday. Sad to say, it hasn't gotten any farther than that yet. But that's because I had a sudden case of strartitis and cast on these: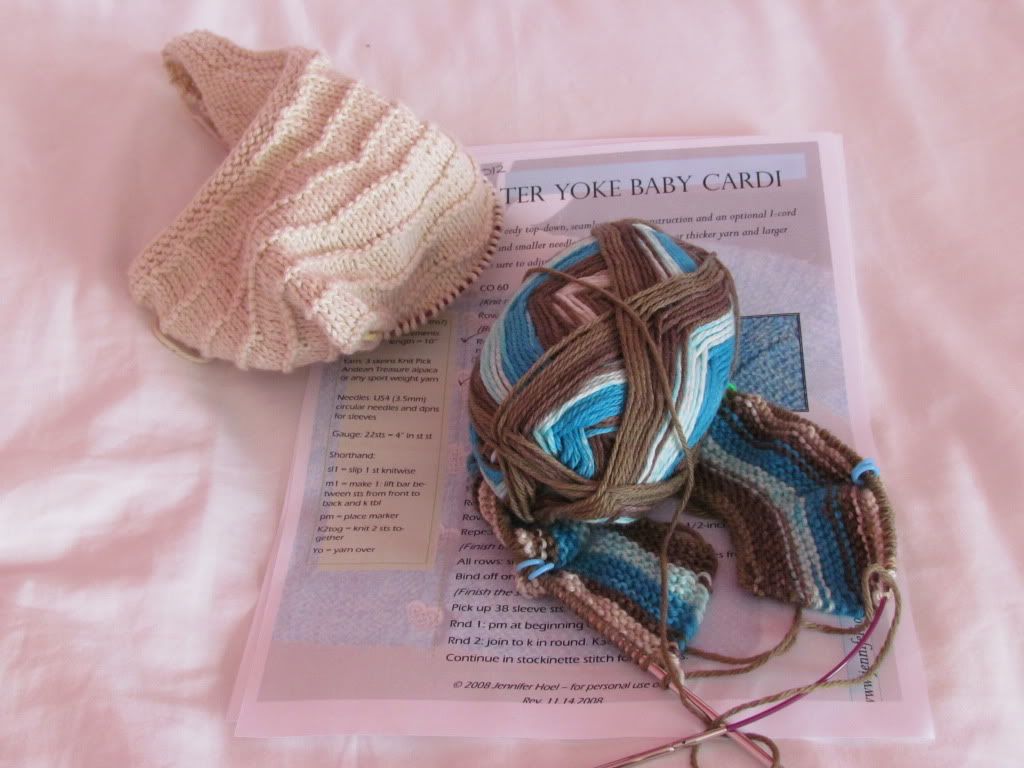 Two little baby sweaters. I'm working on the front band of the ivory one right now, and I hope to have it done very soon. All I have left are the sleeves and then I need to go for a little search in the button box for some suitable buttons. The blue one is on hold until I get the chicken done, then I think I'll finish it up too. I have a lot of things that I need to finish, so I may have a "Finishing Weekend" this coming weekend. I'm going to stay at my sister's house, so with all our chatting and catching up, I should have tons of knitting time!! Well, I'm off to get back to work, have a great evening.
xoxo