Happy Saturday!!
I'm so glad that it's the weekend!! This past week has been a bit stressful and busy to say the least, so I'm very happy that it's over now. Also, my Dad came home last night!! He got in just a few minutes before 4:00am and of course we all had to get up to welcome him home. He has been working way up north for the last two months so it's really nice to finally get to see him and have him home for a bit. Since he was away for his birthday, I'm baking his cake today, and we are going to celebrate tomorrow. I gave him his birthday socks this morning and he said they looked real professional and he was going to wear them to church tomorrow! I'm so glad he likes them!!
Speaking of Dad, I finished his Christmas socks!!
I'm so excited to have them done, and I think they turned out really nice. I hope he likes the colour, but I think that he should because he likes both red and grey. He originally asked for red and white socks, but I couldn't find a yarn that would work, so this was the closest I could get.
I also snapped a picture of the yarn for my next big project I mentioned earlier. Want to see??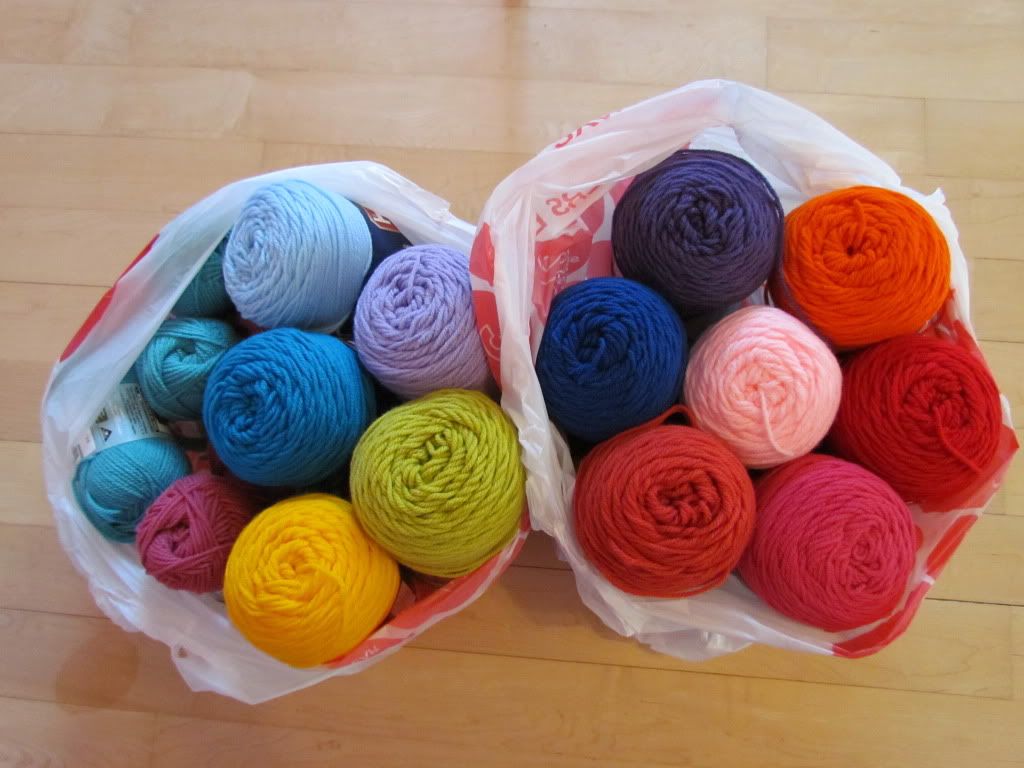 Ohhhh I'm so excited about this one!! I still have a couple more projects to finish up before I can start it, but I think I should be done them soon, so maybe you'll see some progress next week!!
Have a wonderful and relaxing weekend!
xoxo