Hello,
We had such a lovely time this past weekend at my cousin Micaela's wedding. The day was perfect, with only a light warm breeze, dappled sunlight, and no rain even though the skies threatened it a few times. The whole wedding party was gorgeous, but the bride was especially radiant. She is the most extraodinary girl - full of love, a bubbly personality, always has a good word to say about everyone, and a smile that can light up a room. The groom is a wonderful man who is going to be an even more wonderful husband. The two of them make a truly beautiful pair. I'm very excited to see what the Lord has in store for them in their new life together.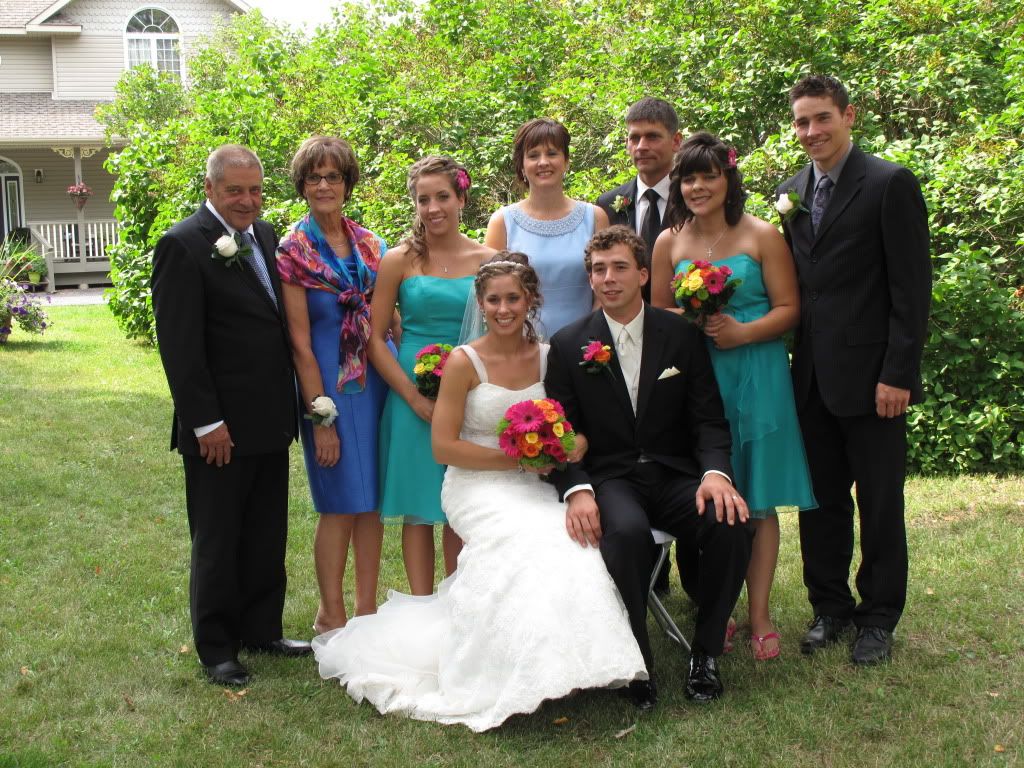 This is the whole family - Grandparents (my Uncle Don and Auntie Ruth), Mom and Dad (my cousins), and the bride's two sisters and brother, and the happy couple.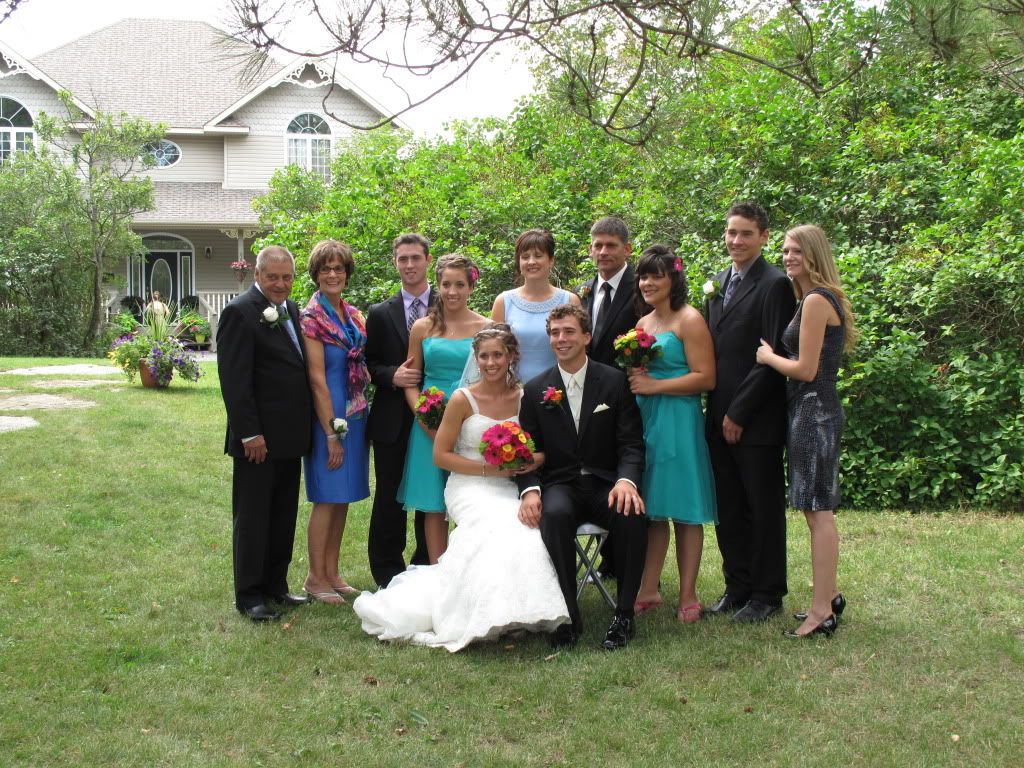 The whole family with significant others.
As I mentioned, there wasn't wind (praise the Lord!), just a nice light breeze, so all went well with my dress. Here are a few photos Mom snapped of me in it before the cerimony.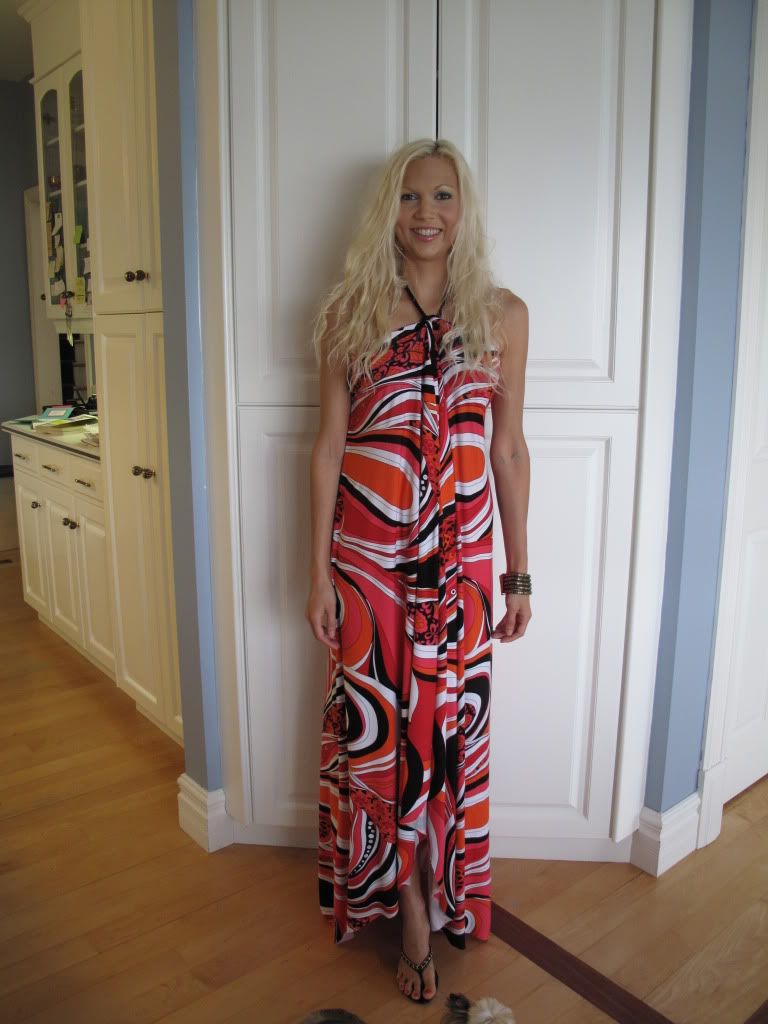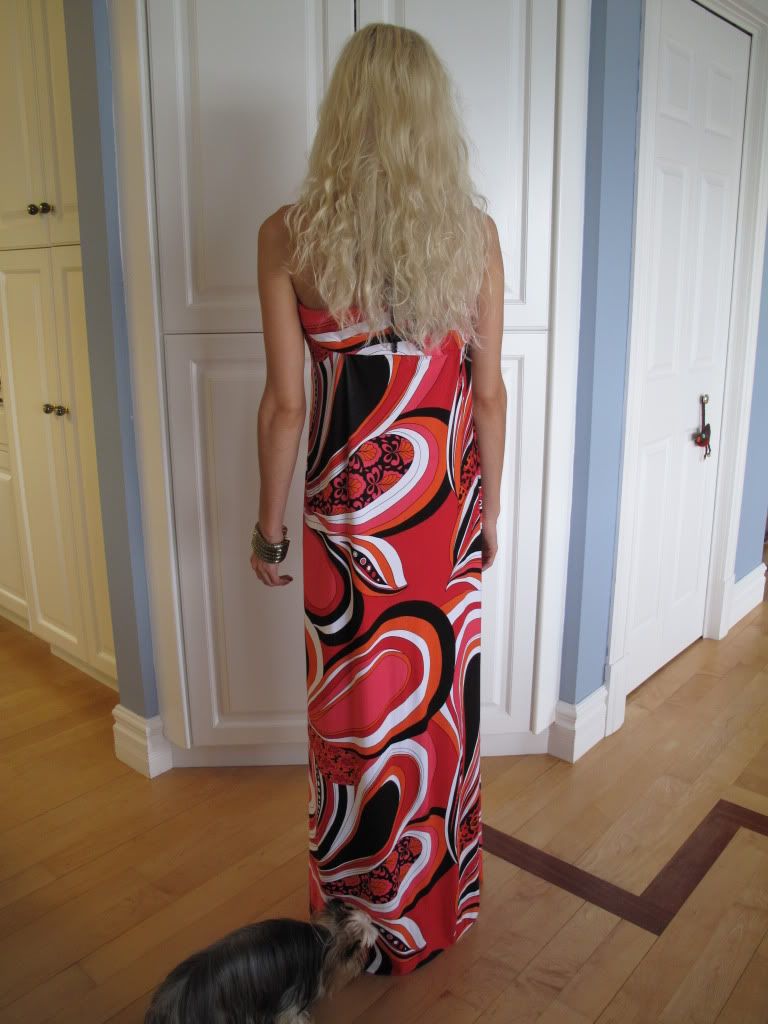 All in all, it was a truly blessed day and so much fun. I wish the happy couple all the best in the world, they deserve it!!
The next day (Saturday) I got to spend some quality time with my sister and our friend Jess (she's really like an adopted sister). She lives around 8 hours north, so we don't get to see each other nearly as much as we'd like, so when we do get together there's always lots to catch up on.
Sunday I did laundry, blocked a few shawls, washed a baby blanket I crocheted for a gift, and packed to go visit my sister for a few days. My cousin Josh and his lovely bride-to-be Sheena's wedding is this coming Friday and since I'm doing the cake I can just go visit for a few days, but this is the only time I can go for the rest of the summer, so I wanted to make sure I fit it in. It's always so much fun to go and stay with her.
I hope you all had a lovely weekend as well! I should be back tomorrow with some sock pictures.
Till then,
xoxo